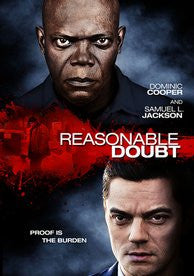 Reasonable Doubt (Vudu/HDX)
Movie Description:
When up-and-coming District Attorney Mitch Brockden (Cooper) commits a fatal hit-and-run, he feels compelled to manipulate the case to acquit the accused criminal who was found with the body and blamed for the crime. Following the trial, Mitch's worst fears come true when he realizes that his actions freed a guilty man, and he soon finds himself on the hunt for the killer before more victims pile up. (c) Lionsgate
You are Purchasing a

USA Code
(Vudu/HDX).
**This is for a digital code only**
This code can only be redeemed using Vudu. Please use the link that we provide with your order.
No returns or exchanges after code is purchased.
**NO EXCEPTIONS**
(These emails will not be replied back to)
Related Products