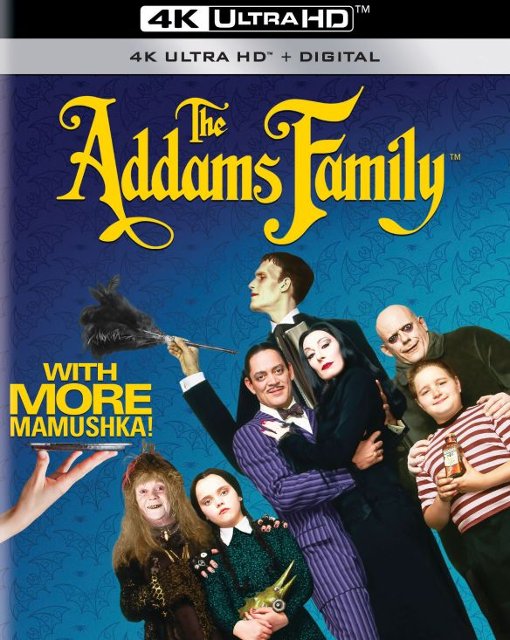 The Addams Family: With More Mamushka! 4k (Vudu/4K)
Movie Description:
When a man (Christopher Lloyd) claiming to be Fester, the missing brother of Gomez Addams (Raul Julia), arrives at the Addams' home, the family is thrilled. However, Morticia (Anjelica Huston) begins to suspect the man is a fraud, since he cannot recall details of Fester's life. With the help of lawyer Tully Alford (Dan Hedaya), Fester manages to get the Addams clan evicted from their home. Gomez realizes the two men are conspiring to swindle the Addams fortune and that he must challenge Fester.
You are Purchasing a

USA Code
(Vudu/4K).
**This is for a digital code only**
This code can only be redeemed using Vudu. Please use the link that we provide with your order.
No returns or exchanges after code is purchased.
**NO EXCEPTIONS**
(These emails will not be replied back to)
Related Products