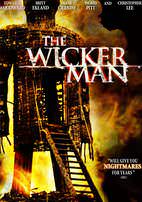 The Wicker Man (1975) (Vudu/HDX)
Movie Description:
Edward Woodward stars as Sergeant Howie, a naive young police officer sent to Summerisle, a secluded island off the coast of Scotland, to investigate the disappearance of a young girl named Rowan. When he arrives there, he finds a very tight-knit community that is mistrustful and hostile to outsiders. Soon, Howie begins to realize that the town might be a strange pagan cult, one given to unbridled sexuality and possible human sacrifice.
You are Purchasing a

USA Code
(Vudu/HDX).
**This is for a digital code only**
This code can only be redeemed using Vudu. Please use the link that we provide with your order.
No returns or exchanges after code is purchased.
**NO EXCEPTIONS**
(These emails will not be replied back to)