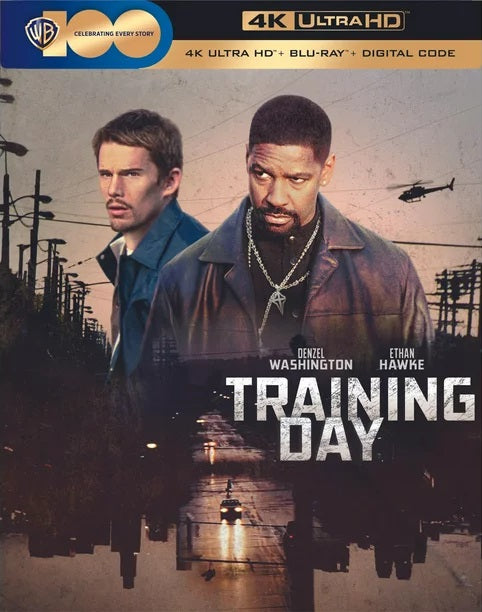 Training Day 4k (MA or Vudu/4k)
Movie Description:
Every day a war rages between drug dealers and cops on the streets of America's inner cities. With war comes casualties, none greater than veteran L.A. narcotics officer Alonzo Harris, whose questionable methods blur the line between legal and corrupt. Today Alonzo gets a new partner, idealistic rookie Jake Hoyt, and Jake has only one day to prove his mettle to his fiercely charismatic superior. Over 24 hours, both men risk their careers and their lives to serve conflicting notions of justice.
You are Purchasing a

USA Code
(MA or Vudu/4k).
**This is for a digital code only**
This code can be redeemed via Movies Anywhere or Vudu.
For MA/Vudu Codes you will still need to have a Movies Anywhere account to redeem these even on Vudu.
Your order may contain a link to Vudu, but you may also use moviesanywhere.com.
No returns or exchanges after code is purchased.
**NO EXCEPTIONS**
(These emails will not be replied back to)
Related Products