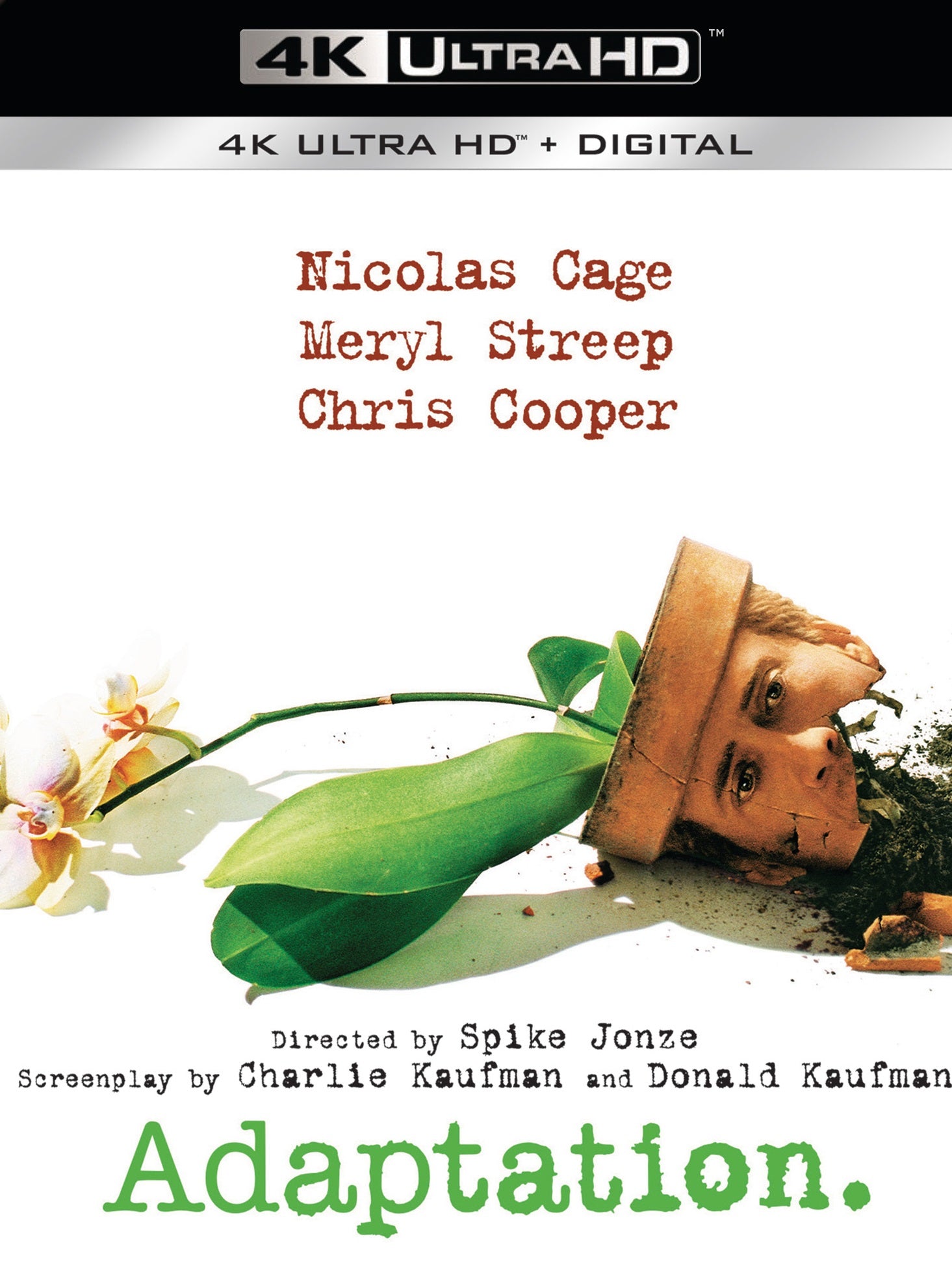 Adaptation 4k (MA or Vudu/4k)
Movie Description:
Nicolas Cage is Charlie Kaufman, a confused L.A. screenwriter overwhelmed by feelings of inadequacy, sexual frustration, self-loathing, and by the screenwriting ambitions of his freeloading twin brother Donald (Nicolas Cage). While struggling to adapt "The Orchid Thief," by Susan Orlean (Meryl Streep), Kaufman's life spins from pathetic to bizarre. The lives of Kaufman, Orlean's book, become strangely intertwined as each one's search for passion collides with the others'.
You are Purchasing a

USA Code
(MA or Vudu/4k).
**This is for a digital code only**
This code can be redeemed via Movies Anywhere or Vudu.
For MA/Vudu Codes you will still need to have a Movies Anywhere account to redeem these even on Vudu.
Your order may contain a link to Vudu, but you may also use moviesanywhere.com.
No returns or exchanges after code is purchased.
**NO EXCEPTIONS**
(These emails will not be replied back to)
Related Products