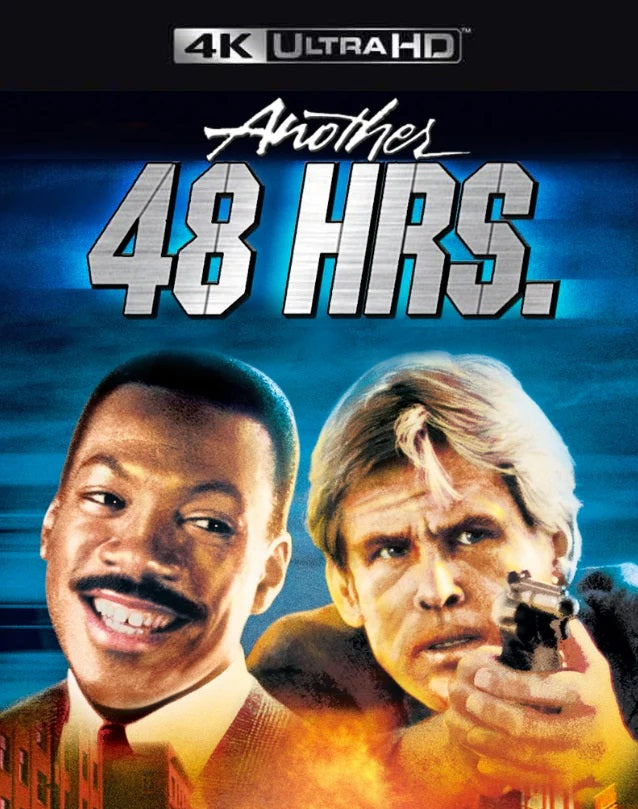 Another 48 Hours 4k (Vudu/4K)
Movie Description:
Here they go again. Only faster. And tougher. Reggie Hammond (Eddie Murphy) and Jack Cates (Nick Nolte) return in the smash sequel that's "better than the first!" (Pat Collins, WWOR-TV). How much better? For starters, the mob puts a price on Reggie's head. The bus transporting him from the pen flips over about 17 times. His prized Porsche is blown into scrap metal. Creeps in a bar still haven't learned it's dumb to get Reggie mad. And the night is still young. Before these 48 hours are up, Reggie and Jack will turn San Francisco inside out to nail an elusive druglord. The boys are back in town... and the action's on the streets. Don't miss it!
You are Purchasing a

USA Code
(Vudu/4K).
**This is for a digital code only**
This code can only be redeemed using Vudu. Please use the link that we provide with your order.
No returns or exchanges after code is purchased.
**NO EXCEPTIONS**
(These emails will not be replied back to)
Related Products