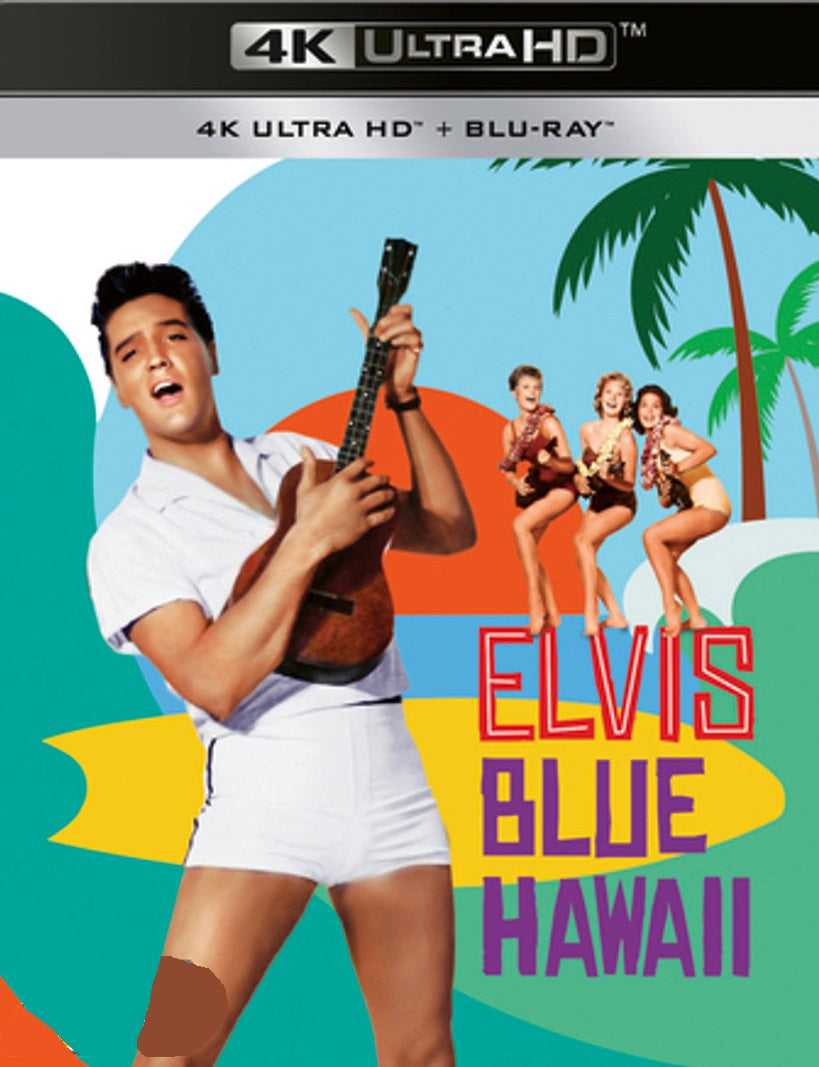 Blue Hawaii 4k (Vudu/4K)
Movie Description:
ELVIS SINGS! "Blue Hawaii," "Rock-A-Hula-Baby," "Hawaiian Wedding Song," "Can't Help Falling in Love"...and more! The year was 1961. Fallout shelters dot suburban backyards. Ken joins Barbie. Roger Maris slugs 61 home runs. And Elvis Presley is in paradise, playing an ex-G.I. who comes home to BLUE HAWAII. His mother (Angela Lansbury) expects him to climb the corporate ladder. But Elvis would rather wear an aloha shirt than a white collar, so he goes to work as a tour guide. Lucky Elvis: his first customers are a careful of cuties. Elvis, lovely scenery, lovelier girls and rock-a-hula songs - now that's paradise!
You are Purchasing a

USA Code
(Vudu/4K).
**This is for a digital code only**
This code can only be redeemed using Vudu. Please use the link that we provide with your order.
No returns or exchanges after code is purchased.
**NO EXCEPTIONS**
(These emails will not be replied back to)
Related Products