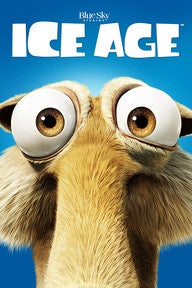 Ice Age (MA or Vudu/HDX)
Movie Description:
Set against the onslaught of the ice age -- and a world filled with wonder and danger -- the story revolves around three unforgettable characters: a wooly mammoth, a saber-toothed tiger, and a sloth, who unite to return a human baby to his tribe.
Rating:
PG (for mild peril)
You are Purchasing a

USA Code
(MA or Vudu/HDX).
**This is for a digital code only**
This code can be redeemed via Movies Anywhere or Vudu.
For MA/Vudu Codes you will still need to have a Movies Anywhere account to redeem these even on Vudu.
Your order may contain a link to Vudu, but you may also use moviesanywhere.com.
No returns or exchanges after code is purchased.
**NO EXCEPTIONS**
(These emails will not be replied back to)
Related Products