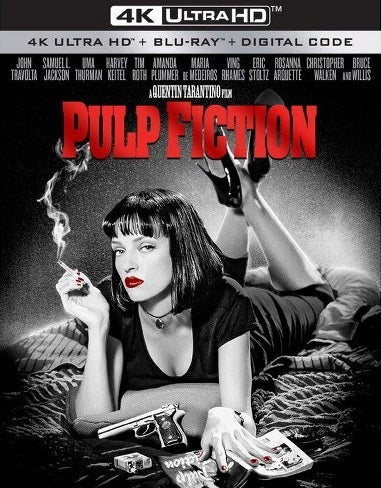 Pulp Fiction 4k (Vudu/4K)
Movie Description:
Critics and audiences worldwide hailed PULP FICTION as the star-studded picture that redefined cinema in the 20th Century! Writer/director Quentin Tarantino delivers an unforgettable cast of characters,including a pair of low-rent hit men (John Travolta and Samuel L. Jackson), their boss's sexy wife (Uma Thurman), and a desperate prizefighter (Bruce Willis), in a wildly entertaining and exhilarating motion picture adventure that both thrills and amuses!
You are Purchasing a

USA Code
(Vudu/4K).
**This is for a digital code only**
This code can only be redeemed using Vudu. Please use the link that we provide with your order.
No returns or exchanges after code is purchased.
**NO EXCEPTIONS**
(These emails will not be replied back to)
Related Products