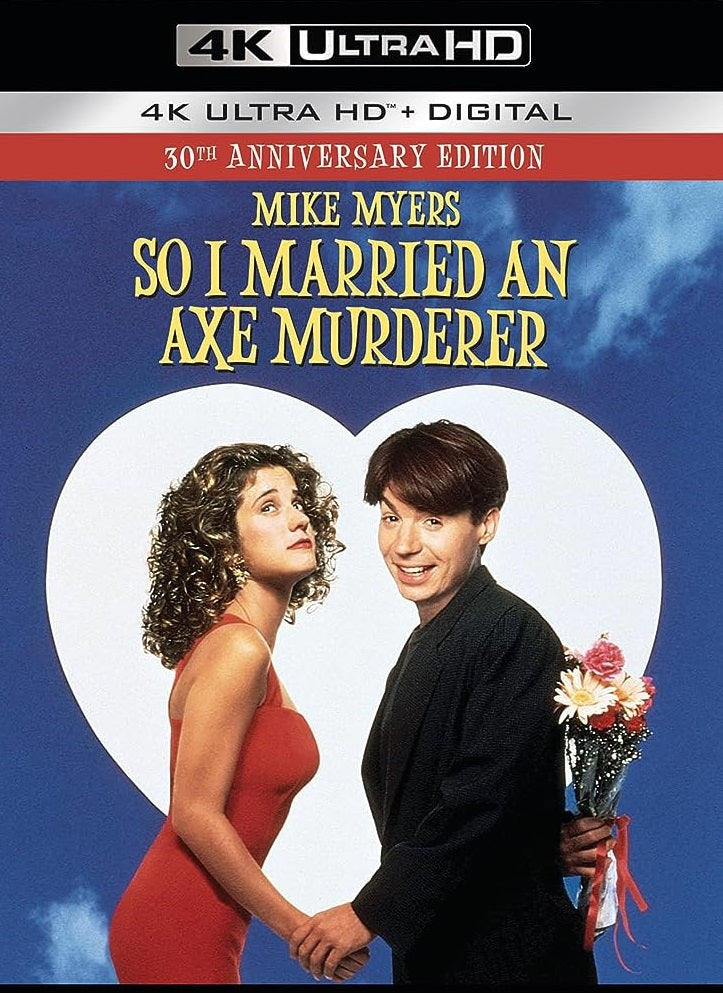 So I Married an Axe Murderer 4k (MA or Vudu/4k)
Movie Description:
Just after a bad breakup, Charlie MacKenzie falls for lovely butcher Harriet Michaels and introduces her to his parents. But, as voracious consumers of sensational tabloids, his parents soon come to suspect that Harriet is actually a notorious serial killer -- "Mrs. X" -- wanted in connection with a string of bizarre honeymoon killings. Thinking his parents foolish, Charlie proposes to Harriet. But while on his honeymoon with her, he begins to fear they were right.
You are Purchasing a

USA Code
(MA or Vudu/4k).
**This is for a digital code only**
This code can be redeemed via Movies Anywhere or Vudu.
For MA/Vudu Codes you will still need to have a Movies Anywhere account to redeem these even on Vudu.
Your order may contain a link to Vudu, but you may also use moviesanywhere.com.
No returns or exchanges after code is purchased.
**NO EXCEPTIONS**
(These emails will not be replied back to)