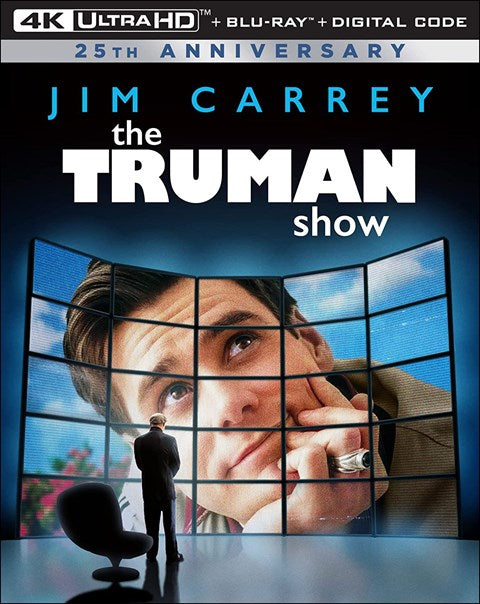 The Truman Show 4k (Vudu/4K)
Movie Description:
Jim Carrey wowed critics as unwitting Truman Burbank in this marvel of a movie from director Peter Weir about a man whose life is a nonstop TV show. Truman doesn't realize that his hometown is a giant studio set run by a visionary producer/director, that folks living there are Hollywood actors, that even his incessantly bubbly wife is a contract player. Gradually, Truman gets wise. And what he does about his discovery will have you laughing, crying and cheering like few film stories ever have.
You are Purchasing a

USA Code
(Vudu/4K).
**This is for a digital code only**
This code can only be redeemed using Vudu. Please use the link that we provide with your order.
No returns or exchanges after code is purchased.
**NO EXCEPTIONS**
(These emails will not be replied back to)