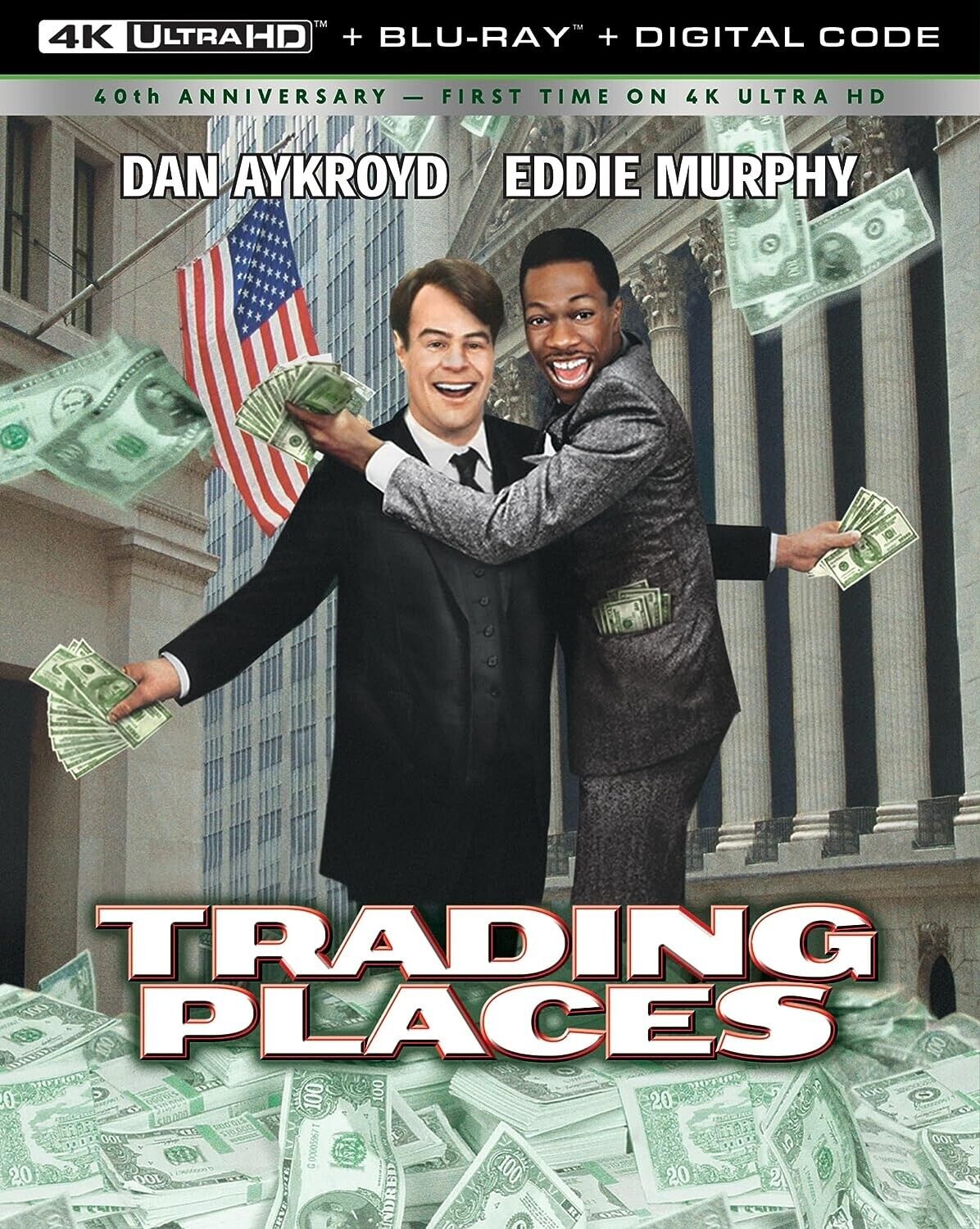 Trading Places (1983) 4k (Vudu/4K)
Movie Description:
Upper-crust executive Louis Winthorpe III (Dan Aykroyd) and down-and-out hustler Billy Ray Valentine (Eddie Murphy) are the subjects of a bet by successful brokers Mortimer (Don Ameche) and Randolph Duke (Ralph Bellamy). An employee of the Dukes, Winthorpe is framed by the brothers for a crime he didn't commit, with the siblings then installing the street-smart Valentine in his position. When Winthorpe and Valentine uncover the scheme, they set out to turn the tables on the Dukes.
You are Purchasing a

USA Code
(Vudu/4K).
**This is for a digital code only**
This code can only be redeemed using Vudu. Please use the link that we provide with your order.
No returns or exchanges after code is purchased.
**NO EXCEPTIONS**
(These emails will not be replied back to)