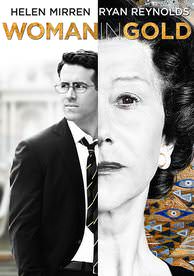 Woman In Gold (Vudu/HDX)
Movie Description:
WOMAN IN GOLD is the remarkable true story of one woman's journey to reclaim her heritage and seek justice for what happened to her family. Sixty years after she fled Vienna during World War II, an elderly Jewish woman, Maria Altmann (Mirren), starts her journey to retrieve family possessions seized by the Nazis, among them Klimt's famous painting 'Portrait of Adele Bloch-Bauer I'. Together with her inexperienced but plucky young lawyer Randy Schoenberg (Reynolds), she embarks upon a major battle which takes them all the way to the heart of the Austrian establishment and the U.S. Supreme Court, and forces her to confront difficult truths about the past along the way. (C) TWC
You are Purchasing a

USA Code
(Vudu/HDX).
**This is for a digital code only**
This code can only be redeemed using Vudu. Please use the link that we provide with your order.
No returns or exchanges after code is purchased.
**NO EXCEPTIONS**
(These emails will not be replied back to)