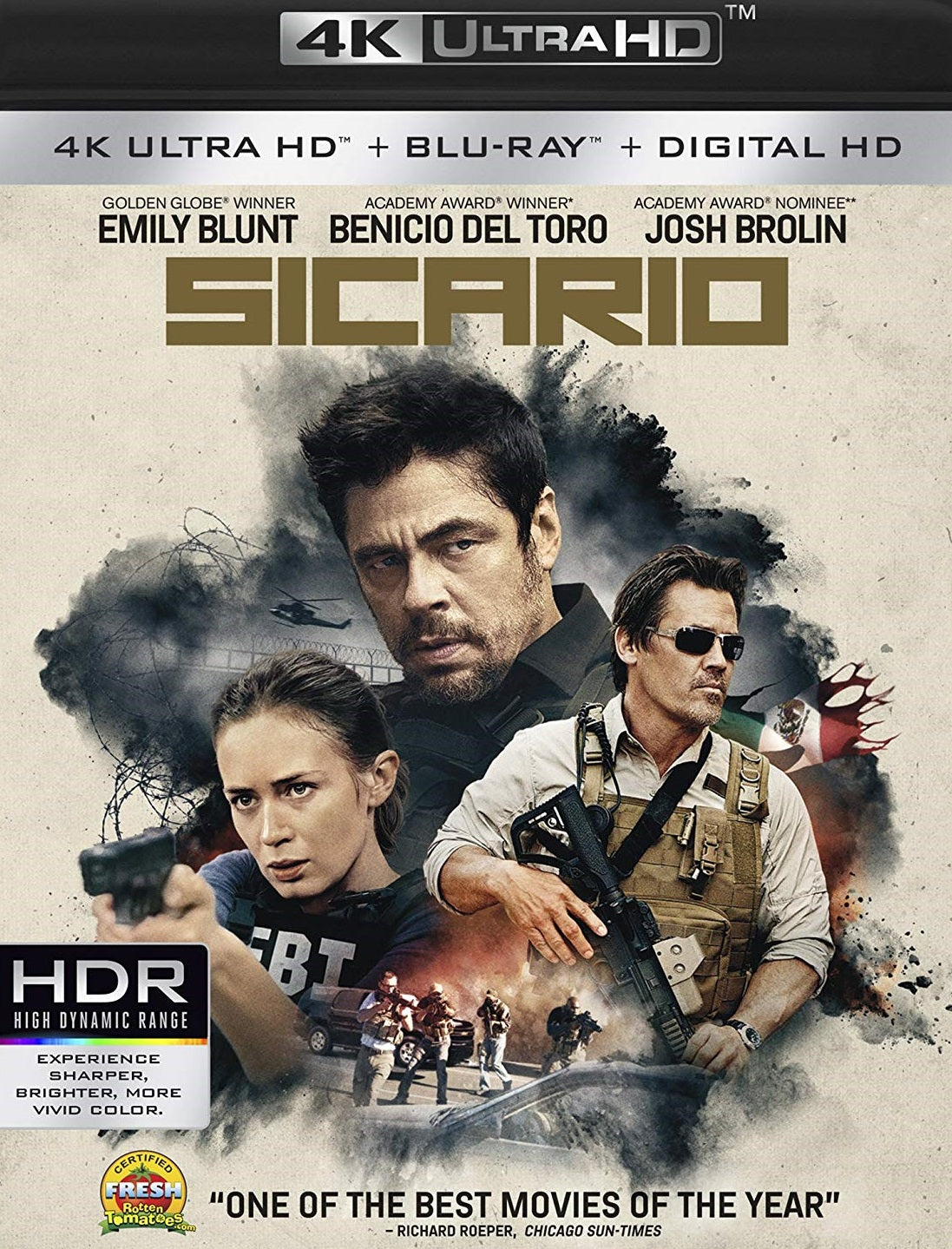 Sicario 4k (Vudu/4K)
Movie Description:
In the lawless border area stretching between the U.S. and Mexico, an idealistic FBI agent [Emily Blunt] is enlisted by an elite government task force official [Josh Brolin] to aid in the escalating war against drugs. Led by an enigmatic consultant with a questionable past [Benicio Del Toro], the team sets out on a clandestine journey forcing Kate to question everything that she believes in order to survive. (C) Lionsgate
You are Purchasing a

USA Code
(Vudu/4K).
**This is for a digital code only**
This code can only be redeemed using Vudu. Please use the link that we provide with your order.
No returns or exchanges after code is purchased.
**NO EXCEPTIONS**
(These emails will not be replied back to)
Related Products